Uploads and downloads to the cloud, which occur exclusively over high quality, encrypted connections, are a key component of cyber security. It is also important that sensitive data be stored in the cloud only in encrypted form and be protected against unauthorized access using appropriate cyber security tools. genua's Cloud Enabler solutions ensure appropriately secured digitization.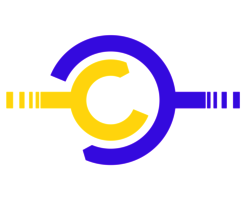 The Cloud Security Gateway from genua not only takes individual random samples, but also scans the entire data stream between the cloud and the end devices. Undesired content or malicious software is fully detected and blocked. The gateway is positioned at the highly sensitive cloud-Internet interface and monitors all data traffic. Most importantly, the content of the data stream is analyzed at the application level. You thus achieve a uniquely high level of IT security for your data and applications in the cloud.
With the knowledge and practical application experience from our training courses, you can properly use and administer our products.
Service for our IT security solutions is provided directly by genua or our trained sales partners.
Still haven't found what you're looking for?
genua's products and services protect the exchange of information in the areas with the highest demands on IT security. Learn more about our service portfolio.