OT/IT Security for the Digital Factory
OT Security for the Digital Factory
genua offers comprehensive knowledge and expertise in securing networks and communication processes in automated production systems. We engineer efficient, scalable and reliable OT security solutions, especially with regard to remote access and maintenance, industrial cloud solutions, at the interface between IT and OT, for anomaly detection in networks, and for highly secure data extraction.
Our security experts help industrial companies to design a secure OT/IT infrastructure, select and implement OT security products for network security, and provide training and on-site support. Security technologies from genua meet the most stringent security requirements, can be easily integrated into existing networks and offer non-compromising, BSI-approved quality "Made in Germany".
A failure-free production process is critical to the success of any manufacturer. However, with increasing digitalization, production environments are becoming a lucrative target for cyber attacks. When classic data processing and production environments are networked in the context of Industry 4.0, then the challenge lies in combining the different requirements and objectives of the two domains in a single security concept.
The key problem is: A direct networking of OT and IT exposes the vast attack surface of the OT to a potentially insecure IT. This endangers reliable production and even safety, and thus human life.
In many cases, these are legacy, often proprietary, partially isolated (stand-alone) systems that are networked via fieldbuses with other computers within the same machine or with external sensors and actuators. It is essential to reliably protect such production systems from external and internal attacks without compromising performance or functional safety.
In particular, the opening of an internal OT network for remote maintenance access or subsequently installed data interfaces used for predictive maintenance creates potential gateways for attackers.
OT/IT Reference Architecture for a Secure and Safe Smart Factory
With the right security concepts and solutions, networked production facilities can be well and efficiently protected against cyber attacks. To build a sustainably effective security strategy, we recommend the following components:
Implementation of Defense in Depth and Zero Trust
Network segmentation according to Zones & Conduits
Network monitoring by means of intelligent anomaly detection
Secure remote access through a suitable remote maintenance architecture
Highly secure edge computing for process optimisation
High-security data leakage by means of data diode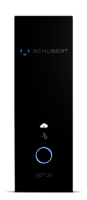 Still haven't found what you're looking for?
genua's products and services protect the exchange of information in the areas with the highest demands on IT security. Learn more about our service portfolio.
We tested the cognitix Threat Defender and were surprised how quickly we received the first real-time overview of the network traffic. Following the base installation of the software, a standard set of rules is already available that provides an overview of the network and the installed devices.

André Hermbusch, General Manager, datenhain GmbH
genugate, with two coordinated firewalls whose control mechanisms complement each other on different levels, offers reliable protection for our network. Even though we register an increasing number of attacks with the growing success of EUROGATE, the solution has never allowed security problems to occur.

Stephan Krause, IT-administrator, EUROGATE
With these requirements, the genugate firewall is the right solution. The system can be used with high availability in a cluster and, through its two-tier design, offers a security solution that has been tested by the German Federal Office for Information Security (BSI) and is certified on an unparalleled high level.

Hellmuth Michaelis, General Manager of secion, EUROGATE / secion GmbH – IT service provider to EUROGATE
Security is a question of trust. genua is a company of the Bundesdruckerei Group and also supplies security technology to banks, insurance companies and especially sensitive governmental security areas. We have had good experience with genua in the past with the security solutions for our IT.

Ralf Schubert, General Manager of the Gerhard-Schubert packaging machine manufacturer, Gerhard Schubert GmbH
The advantages of the solution from genua are the high security and flexibility while still being very easy to configure. Customers don't need to perform extensive network settings and, as the manufacturer, we can centrally manage all genuboxes, e.g., to upload current security updates from a single location.

Christopher Kohl, Director of Digitization, INDEX Group
With its two-tier design, the genugate firewall offers a strong security solution that is certified by independent experts on an unparalleled high level. This is a decisive feature, as no risks should be taken when it comes to the protection of sensitive data and company networks.

Thomas Zeller, Director of Security Services at BWG, KASTO
The solution from genua satisfies all specified requirements and also scores decisive bonus points in the area of IT security. The company has many years of experience in this field and, since KASTO accesses external networks during remote maintenance, provides a high level of security and the requisite trust with the customer.

Josef Schneider, Service Director, KASTO
Through the multi-level design and, above all, the application level gateway with its numerous filter functions, we achieve a very high level of security at the critical interface to the Internet. The solutions offer very strong security performance and customer service is able to take care of many tasks for us and quickly solves any problems that arise. With genua's help, we achieve a high level of security.

Florian Fröhler, Corporate Network Administrator, Klüber Lubrication
The solution is constantly being developed further and genua has an open ear for our suggestions. When we need support, we expect rapid assistance from product specialists. From our perspective, this functions very well.

Stephan Rupp, IT system manager/ project leader for the introduction of a uniform teleservice platform, KOMET GROUP
The solution with SSH offers great advantages with respect to both security and installation and was decisive for selecting this VPN appliance. The strong encryption, the access that is clearly limited to the maintenance area and the strict unilateral control for the establishment of connections are arguments that convince security-aware customers that this maintenance access is compatible with their policies.

Karlheinz Huber, IT infrastructure, manroland web systems
Remote maintenance via VPN is a secure and reliable solution that is well received by our customers, making it an important competitive advantage.

Peter Brechtel, Director of IT-Infrastructure, manroland web systems
We use firewalls from various providers to obtain maximum protection at the best possible prices. The central components in this approach are firewalls of type genugate from genua. (…)The level of protection is extremely high and, moreover, is certified by the German Federal Office for Information Security (BSI). After all, security is the decisive argument for a firewall.

Matthias Sturm, operational firewall operation, Würth Group