In public spaces, it is now possible to browse the Internet and work from almost anywhere. Data exchange functions just as easily in public networks. However, this carries a large potential risk. Highly secure virtual private networks (VPN) with encrypted communication protect sensitive information from unauthorized access.
genua's VPN solutions are produced in Germany and utilize the strongest encryption algorithms. In addition, genua offers solutions that are approved by the BSI for restricted data in Germany and can be integrated in existing infrastructures.

The exchange of data between multiple locations via the Internet is both convenient and economical – but must be reliably protected from many prying eyes. Your network as well must be safeguarded against the dangers from the Internet. Yet another common requirement is the creation of protective zones for especially sensitive systems within large networks. We developed the genuscreen Firewall & VPN Appliance for these tasks in particular.

Field-programmable gate arrays (FPGA) allow for exceptionally fast signal processing. Benefiting from this advantage is the new VPN gateway from genua, which encrypts high-speed transfers of large quantities of data and offers especially strong protection.

You can use the genucrypt VPN Appliance to confidentially communicate over public networks. To this end, our solution establishes encrypted connections – virtual private networks (VPNs) – that securely bypass public networks. You can thereby easily and reliably protect and exchange your data via the Internet, such as between multiple company locations.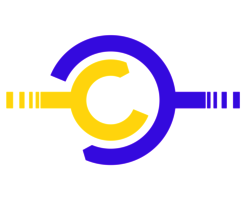 genutrust is a complete, needs-oriented certificate solution with which organizations can secure their communication within environments with classification level German VS-NfD.
With the knowledge and practical application experience from our training courses, you can properly use and administer our products.
Service for our IT security solutions is provided directly by genua or our trained sales partners.
Still haven't found what you're looking for?
genua's products and services protect the exchange of information in the areas with the highest demands on IT security. Learn more about our service portfolio.
The solution with SSH offers great advantages with respect to both security and installation and was decisive for selecting this VPN Appliance. The strong encryption, the access clearly limited to the maintenance area, and the strict unilateral control for the establishment of connections are arguments that convince security-aware customers this maintenance access is compatible with their policies."

Karlheinz Huber, IT infrastructure, manroland web systems
Security is a question of trust. genua is a company of the Bundesdruckerei Group and also supplies security technology to banks, insurance companies and especially sensitive governmental security areas. We have had a good experience with genua in the past with the security solutions for our IT.

Ralf Schubert, General Manager, Gerhard Schubert GmbH