Comprehensive IT Security Know-how for Future-oriented Administration
Tasks here range from e-government solutions to the safeguarding of official internal and external communication.
Two areas of activity are especially relevant here: the sensitization of employees and citizens for ongoing improvement of the IT security as well the technical security, e.g., in regard to the network security, transmission security of confidential messages or patch management.
With genua's product portfolio for the public sector, public authorities and organizations with security tasks can conveniently exchange restricted data via the Internet. Furthermore, an especially strong encryption algorithm enables secure connections by mobile laptop users as well as by employees working from home on networks that are classified for use with restricted data. As the provider of the first approved firewalls, we have special expertise in these areas of activity.
Our IT security solutions for the public sector are always designed for stability and sustainability. As a subsidiary of Bundesdruckerei and close cooperating partner of the BSI, genua is able to offer a unique perspective for a reliable, long-term business relationship.
Reasons Why
IT Security Made in Germany
For us, the label "IT Security Made in Germany" means combining quality, performance and service at a world-class level with a company culture whose pillars are integrity, customer orientation, sustainability and loyalty to location.
Maximum Security
genua meets the highest national and international security standards, a fact documented by, among other things, certificates and approvals. Our VPN solutions, for example, are approved by the German Federal Office for Information Security (BSI) up to the German classification level RESTRICTED (Classified – For official use only).
Stability and Reliability
genua considers itself to be part of the IT security ecosystem in Germany. As a subsidiary of Bundesdruckerei, we combine long-term, strategic and financial stability with innovation and research intensity.
Effective Solutions From a Single Source
genua accompanies public organizations and authorities from the conception of the IT security infrastructure to the selection and implementation of the right IT security products and support during an accelerated approval process.
Quality Without Compromise
The solutions from genua are developed on the basis of certified quality management processes. Our QM certification verifies the highest quality standards for products, services and processes. Furthermore, genua uses the IT security certificates of the BSI for periodic quality assurance by an external, recognized testing authority.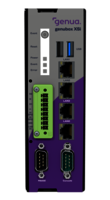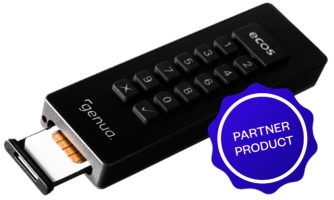 Still haven't found what you're looking for?
genua's products and services protect the exchange of information in the areas with the highest demands on IT security. Learn more about our service portfolio.
---
Our sales team will be glad to answer your questions. We are looking forward to get in touch with you.

We selected the genugate firewall from genua because this solution meets our requirements the best. (…) The combination of a BSI-certified security system in which the entire source code must also be presented and a two-level, hardware-based firewall technology from Germany is convincing.

Andreas Pecher, IT-Administrator, Municipality of Kirchheim near Munich
Decisive for this system were a solid connection concept, the high level of certification as well as relevant references.

Andreas Wittwer, Consultant at IT-Systemhaus Bechtle, Ansbach District Administration
Our connection concept with the two-tier firewall was expressly praised by Bayern-CERT. In addition to the entire district administration including its five branch offices, 34 municipalities today use the Internet connection and, in spite of constantly increasing data quantities, can count on reliable bandwidth and IT security.

Walter Dittrich, Director of IT, Ansbach District Administration