IT Security for Mechanical and Plant Engineering
IT Security for the Smart Factory
The automation and networking of production processes is the decisive success factor in mechanical and plant engineering for increasing efficiency, continuously optimizing the OEE, implementing new business and service models, and sustainably improving resilience and responsiveness.
The requirements for this are the most extensive possible use of environment, plant, and process data as well as the connectivity of all relevant assets such as machines, tools or automated guided vehicle systems both in the smart factory itself and with customers and suppliers. Only on this basis can central Industry 4.0 concepts such as remote monitoring & management, predictive maintenance, usage-based billing of systems or AI-supported predictive planning be implemented.
Cyber attacks on production can be very costly. When production lines are down after an attack, it can threaten the very existence of a company.

Ralf Schubert, General Manager, Gerhard Schubert GmbH
Cyber Security Risks in Production Networks
The merging of classic IT, cloud platforms, operational technology (OT), and communication systems creates flexible and high-performance production landscapes that are largely autonomous and can increasingly be controlled virtually.
However, it also confronts companies in the mechanical and plant engineering sector with enormous cyber security risks: from the sabotage of production processes and systems to the corruption of databases and industrial espionage. Remote maintenance in particular proves to be a critical gateway into the company's systems.
Complete Control with Highly Secure Remote Access Solutions
genua has proven expertise in this complex environment: We protect sensitive IT and OT interfaces, enable the highly secure connection of critical infrastructures and ensure reliably encrypted data communication.
With our highly secure remote access solutions, our customers control machines, systems, and production processes while maintaining complete control over their systems. Here, among other things, video recordings ensure audit security. For a high level of protection at the critical transitions between IT and OT, we offer solutions that are developed according to the "security-by-design" principle. This significantly reduces the attack surfaces and eliminates human errors.
genua has extensive experience in protecting systems and communication processes in networked and automated production systems. In particular with regard to remote maintenance, industrial cloud solutions, at the interface between IT and OT, and the use of AI solutions, we develop efficient, scalable and reliable IT security approaches.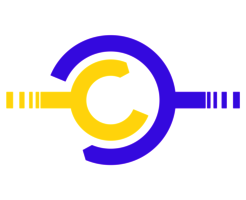 Still haven't found what you're looking for?
genua's products and services protect the exchange of information in the areas with the highest demands on IT security. Learn more about our service portfolio.