A stable connection between the home office or remote infrastructures and the company network must ensure a good balance between performance and security. This requires a combination of several technological solutions to be optimally aligned with the individual security and process requirements of the organization.
Whether in the home office or at a mobile workplace, employees today need to be able to access their company's IT systems around the clock. Prerequisites for a secure home office and for IT security while on the road are the protection of the company network against compromised private systems and a systematic separation of private and business data. genua offers an extensive line of products for remote work that can be combined to create individual solutions.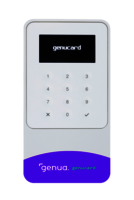 The genucard provides a secure VPN for data communication over all channels. It has the official approval of the German Federal Office for Information Security (BSI) for classification level RESTRICTED. Official public bodies, military units, and contracting companies with access to classified information can therefore use the personal security device to ensure that employees have secure access to data classified as restricted when working from home, in branch offices or while traveling.
When working remotely, a highly secure connection to the company's network is imperative. The VPN Software Client genuconnect does exactly that for laptops and tablets running Microsoft Windows 10.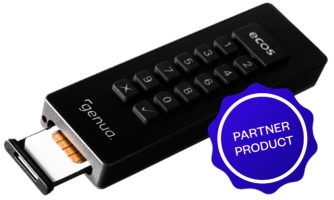 With the combination of the genuscreen VPN solution and the ECOS SecureBootStick SX, genua and ECOS offer maximum protection for the exchange of confidential data in remote operation or in the home office. This can be used extremely flexibly, allowing employees to, for example, even use a private laptop to access information classified as restricted.
With the knowledge and practical application experience from our training courses, you can properly use and administer our products.
Service for our IT security solutions is provided directly by genua or our trained sales partners.
Still haven't found what you're looking for?
genua's products and services protect the exchange of information in the areas with the highest demands on IT security. Learn more about our service portfolio.