Today, many machines and systems are connected to the Internet and therefore require strong protection against malicious software and unauthorized access. Particularly for critical systems that supply utility services, goal-oriented, unassailable and secure monitoring must be provided by means of IT security. Diodes perform a key role here.
Data diodes from genua play a decisive role in the comprehensive protection of networked control systems. High-security, one-way data communication at sensitive interfaces enables the transfer of information to a maintenance service without the system being exposed to cyber risks. The company is thus not at risk of needing to deal with downtime or damages in production.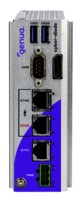 Minimize the risks associated with the digital networking of highly critical control systems with the cyber-diode from genua. This solution monitors network connections and only allows one-way data transfer – information flow in the opposite direction is completely blocked. Once protected by our data diode, plants, machinery and IT systems can send data over public networks without risking their integrity.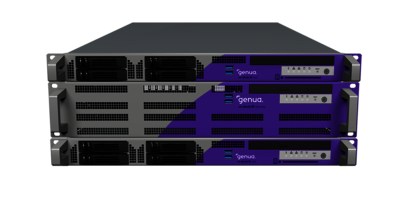 Do you want to transfer data to networks classified as SECRET – so-called red networks – from black networks, which are classified at a lower level, for example e-mail, database information, video data, current patterns for anti-virus systems or software updates? genua has developed The Data Diode vs-diode for just this task with approval up to the SECRET classification level.
With the knowledge and practical application experience from our training courses, you can properly use and administer our products.
Service for our IT security solutions is provided directly by genua or our trained sales partners.
Still haven't found what you're looking for?
genua's products and services protect the exchange of information in the areas with the highest demands on IT security. Learn more about our service portfolio.
As a collaborative learning company, it is our mission to continuously improve and share our knowledge of IT Security with you. In our Knowledge Base we offer you articles, white papers, analyst reports, research results, videos and more in the field of IT security.