Work in Compliance with the Classification Level German VS-NfD with the ECOS SecureBootStick SX
Many employees today access their employer's IT systems while working from home or at a mobile workplace. For cybercrime and espionage, this opens attractive windows of opportunity. Offering protection here are IT-security technologies that can be integrated quickly and easily and which meet the highest standards of data security, even across network boundaries.
As part of the mobile portfolio for working in compliance with the classification level German VS-NfD, genua and ECOS offer a solution that is precisely tailored to this need. It combines the Firewall & VPN Appliance genuscreen with the ECOS SecureBootStick SX. Connected to any PC or Mac, the Boot Stick ensures that employees of public authorities and companies can access classified information from home or the field.
This provides maximum security and can be quickly and easily integrated by users and IT administrators. Moreover, the acquisition costs and a small fee for support are easy on the IT budget.
Top Highlights
Secure connection to terminal server, Citrix, VMware with multi-factor authentication

Drivers for all common 64-bit-based Intel / AMD PCs, x86-based tablets and all common Macs

Approval for VS-NfD with connection to genuscreen via IPsec VPN technology "Made in Germany" for secure data access
The ECOS SecureBootStick SX is approved for classification level German VS-NfD and EU/NATO RESTRICTED.
Complete solution from a singe source for secure mobile work via remote access
No unauthorized access thanks to multi-factor authentication (MFA) by means of smart card
Highly secure access into the company network via the genuscreen VPN gateway with BSI approval for the classification level German VS-NfD
Secure VPN connection not established until after successful authentication
Firmware and applications on write-protected partition
Integrated firewall blocks attacks such as TCP/IP and ping requests
Data safe for storing documents
Test routines to protect against booting in a virtual machine or manipulated updates
Can be used as a VS-NfD client for remote maintenance in sensitive networks
Simple integration in the solution portfolio from genua
IT Security for Public Authorities and Companies
As part of the mobile solution portfolio from genua, the ECOS SecureBootStick SX provides a very high level of security that is especially valuable in a wide range of application scenarios. These include, in particular, working from home, the (temporary) engagement of external service providers, emergency workplaces, crisis management and remote maintenance.
Multiple Protective Systems on Just One Stick
The ECOS SecureBootStick SX combines selected security solutions to form a seamless protective shield against attacks and threats:
Its specially hardened operating system provides highly secure access to terminal-server and VDI infrastructures or web applications. The laptop or workstation is booted from within an encapsulated Linux environment; in addition, complete separation between business and private use of the given computer is ensured. An operating system installed locally on the used computer or as yet unknown malicious software is not activated. In addition, the stick stores absolutely no data on the computer.
Central Management for Simple Integration
At the forefront of the development of the complete solution was simple and flexible handling both by those responsible for IT as well as by the users.
With the ECOS SystemManagementAppliance and the Central Management Station genucenter from genua, all components of the solution can be administered centrally. Moreover, additional solution components such as genuconnect can be managed and controlled.
With ECOS Easy Enrollment, it is also possible to scale the number of access points to a high number within just a very short time. Personal activation codes or smart cards are generated centrally; drivers for all commercially available PCs and x86-based tablets ensure maximum compatibility.
Learn more about the mobile solutions for restricted data from genua here:
genua Partner
ECOS Technology GmbH
ECOS is a German, owner-managed company that specializes in IT security software development.
With products such as ECOS Mobile Office and ECOS SecureBootStick SX, the ECOS Technology GmbH has specialized in IT solutions for secure remote access.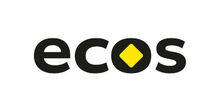 A STRONG COOPERATION
Partnership with genua
genua cooperates closely with key government organizations, leading technology companies, research institutions, committees, and associations. We are convinced that the successful establishment of a sustainable and future-proof IT security ecosystem requires a partnership and multidisciplinary approach.
As a collaborative learning company, it is our mission to continuously improve and share our knowledge of IT Security with you. In our Knowledge Base we offer you articles, white papers, analyst reports, research results, videos and more in the field of IT security.

Case Study
Remote Access in Classified Networks
Because of its services for the German Armed Forces, the MTG Marinetechnik GmbH has special IT security requirements. For remote access to data and applications, only systems can be used that are approved by the German Federal Office for Information Security (BSI) for the classification level German VS-NfD. With the ECOS SecureBootStick SX, the specialists for maritime procurement projects have found the right solution to enable more employees to telework at lower costs.
---
Technically compatible, the ECOS SecureBootStick SX is a perfect addition to the genua product portfolio, both for the use of private or third-party PCs in a classified environment.

Paul Marx, Management Director, ECOS Technology GmbH
Our sales team will be glad to answer your questions. We are looking forward to get in touch with you.